ABN AMRO World Tennis Tournament, Rotterdam – It has been a busy opening few days at the tournament in Rotterdam and there has been as much going on off court as well as on.  Juan Martín Del Potro and Roger Federer both participated in packed press conferences during the afternoon of the opening day where the players shared their thoughts and enthusiasm for the tournament and discussed their current concerns.
[box_light]Tennis Stars Ignite[/box_light]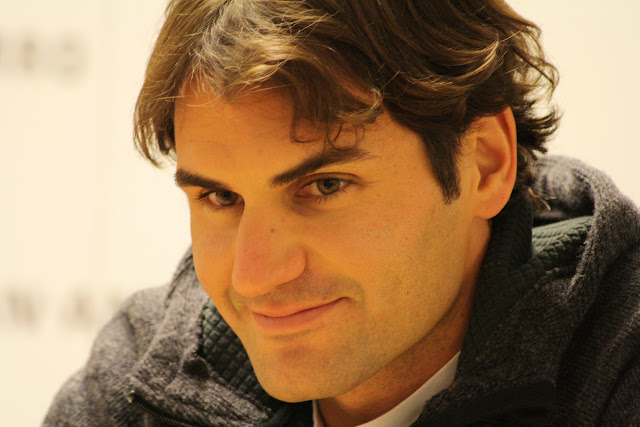 The Federer fans were enjoying having the former world No.1 there for the first time since he won the tournament in 2005 and his participation in such events is gratefully received by all who admire one of the greatest players of all time.
He took to the courts in exquisite style needing only 90 minutes and two sets to dispatch of unseeded Frenchman Nicolas Mahut 6-4, 6-4. Brimming with confidence Federer continued to thrill the audience with an array of fierce forehands, floaty footsteps and looked on his best aggressive A-game.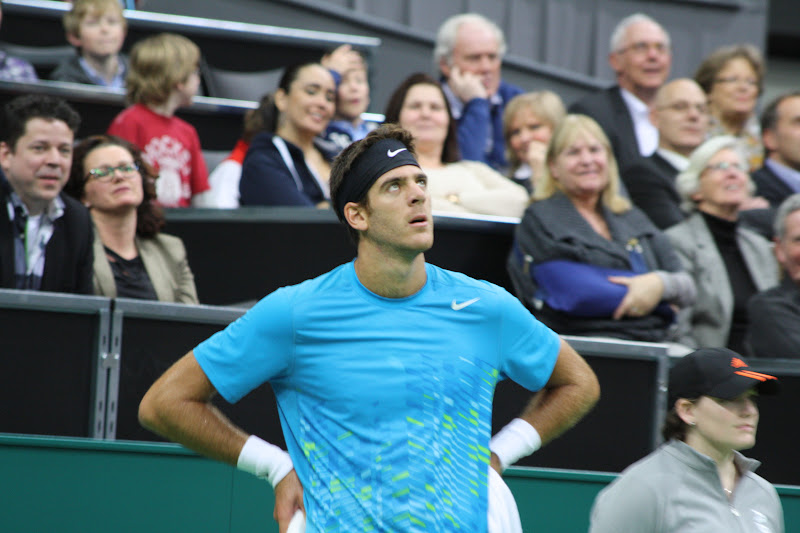 Argentine No.1 Juan Martín Del Potro was asked how he felt during his year out due to his wrist injury and with a sad look of reflection in his eyes, he spoke honestly about his feelings and why he is hoping to do well this year, especially at this tournament:
[quote]"It was horrible (not being able to play). Most of the time I was at home watching the tournaments on TV and I was thinking I should be there. It has been a long road and I'm still trying to do that (recover).  [/quote]
The world No.10 was made to work hard against difficult Frenchman Michael Llodra, who pushed the Argentine to three tight sets in his first round encounter which he eventually sealed 6-4, 6-7, 6-4. The tall Argentine has made his debut here this year, electing to play the tournament for the first time in his career and his presence has also helped to draw in large crowds, desperate for a glimpse of the former US Open champion.
[box_light]Falling at the First Hurdle[/box_light]
However for some top players, the tournament has not faired so well in the opening round as Spaniard Feliciano López bowed out to Paul-Henri Mathieu of France 4-6, 7-6 (5), 6-4 and Alexandr Dolgopolov of the Ukraine also unexpectedly lost in his opening match against Lukasz Kubot 6-7 (4), 6-4, 6-2.
Many of the top players have graced the tournament so far and the on Wednesday evening the tournament was pleased to announce it had almost reached full capacity with 9952 people attending during the match which was more than last years final.
Four days into the tournament, many spectators and the organisers are crossing their fingers for a hopeful dream final featuring Roger Federer and Juan-Martín Del Potro on Sunday – but they have to survive the next three matches first.